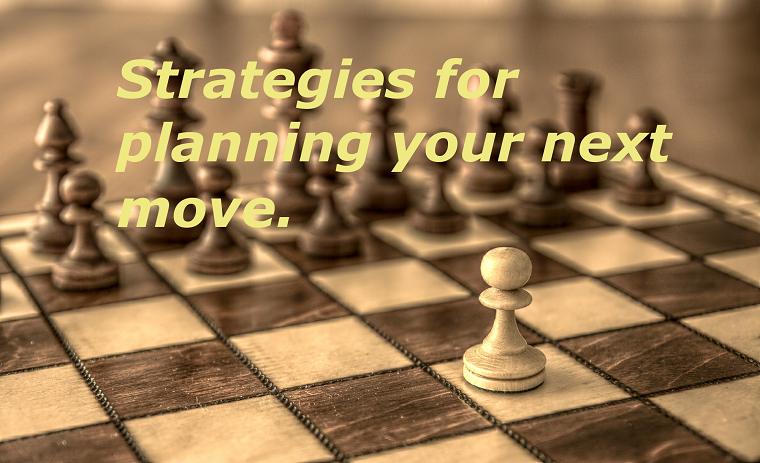 There a times when planning a move can require the strategy of a chess game. Shortly after considering a move, questions start to arise. What can I sell my house for, what will I net from the sell, and will I clear enough to be able to afford what I would like to do?
The first place to start is, what's going on in your market? For instance; what are the property values like, what is the average market-time, and is it a seller's or buyer's market?
Once you have an idea of what is going on, it's time to consider (objectively) the condition of your property. Are there things that need attention, which if tended to will bring you a better return once on the market? Do you need to put things into storage, to de-clutter? Do you need to do an overall polishing of the property?
How about on the buying end? If you will be financing, it's crucial that you get pre-approved. Your offers won't be considered serious unless you have done so, and it gives you a better understanding of the price range that you can afford. Along with knowing the above mentioned market conditions, it's vital that you understand what is customary in the current market – with regards to offers made. For instance, you will need to know whether you should offer full price or higher, or has bargaining room been figured into the price? Should you ask for seller's concessions or not? What is your competition like? A REALTOR® can answer and guide you through these things.

Assuming you have worked through all of these items and still feel that moving is a good idea (you have determined the value of your property, repaired those nagging little things that you have been meaning to get to, de-cluttered and cleaned your house so well – that one must now wear sunglasses indoors), then the marketing strategy begins.

You should always, regardless of the market, price the property as closely to the actual expected sale price as possible. You don't want to give the property away, but you don't want to be the property that is being used to demonstrate value of other properties facilitating their sales. Next, how many photos should be in the listing? Many people think that more is better. But is it? Do you really want buyers disqualifying your property, because every question is answered by looking at the photos? Or, do you want to provide just enough to spark interest for the buyer wanting to view it, where they can actually feel being in the property?
Your overall strategy should be "The Big Picture", not focusing on any one particular issue which prevents you from getting there. The strategy for selling your house should be to get as many showings as possible, to get an offer, and to sell it rather than show it.