Without a doubt, it's common knowledge that we are currently in a very aggressive seller's market, where property values are going up. The only limiting factor being the lack of inventory. Properties are selling in a matter of days with multiple offers; and in some areas – hours.
All real estate agents have buyers that they can't find homes for. Buyers are frustrated, and many times feel as if they are just watching as their window of opportunity closes……Many home owners would like to move, but don't think that they will be able to find the home they want – once their house is sold………The biggest problem that I see happening is, the public working with misinformation from the big real estate dot com sites.
I have repeatedly posted that the information found on these sites are questionable and not reliable…..The only reliable source of listing information comes from REALTORS®. Because the listing agreements and the MLS (Multiple Listing Service) are owned by REALTORS®………In a market where time is critical, it just doesn't make sense to waste time gathering information and trying to find a home using questionable sources of information.
If you're a buyer you need to get the information as soon as a listing is posted to the market, from the most reliable source possible. There is a lag time involved in migrating the information throughout the internet, and the signs don't tell the status of the listing. So if you're looking for signs in the front yard and searching the big dot com real estate sites for homes for sale – you're too late!!
If you are a seller and will be needing the proceeds from the sale of your house for your next home; once your house is sold you will have the same problem as the buyers.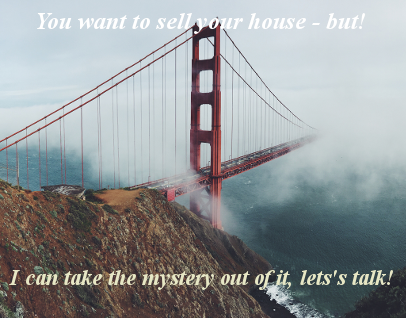 In addition to the same problems as the buyer, you will also need to know what you can reasonably expect to receive from the sale of your house - and if you will be using financing get pre-approved by a lender. Once you have the different pieces in place, ie; you know what you can you expect from the sale of your house, you know how much you have been pre-approved for - then you look to see what is available in the price range, with a monthly payment that you feel comfortable with. At that point you will know whether or not you should make the move.
This is where a good REALTOR® is invaluable. That's the person who can show you what you can expect from the sale, put you in touch with a good loan officer and show you what is on the market in your expected price range. But beyond all of that, it's the Realtors methods and strategies that make the difference. Time is everything in this market – and a good agent knows how to maneuver and has strategies to get the job done.
My clients, both sellers and buyers, are completing their goals of making a move. If not, it's only because they are not ready yet.
If you want to be successful in making your move, you need a GOOD REALTOR®!